If you're a first-time buyer looking to step onto the property ladder, you'll likely be aware that the popular Help to Buy scheme has now ended.
However, don't fret, as there are other ways to make your home buying dream a reality, even if you're still working on saving that all-important deposit.
With Deposit Unlock you could be in your new L&G home sooner than you think, with just a 5% deposit. This is available for home movers too, not just those stepping onto the property ladder for the first time, and it may even be offered with Part Exchange. Take a look at our Deposit Unlock Calculator. 
Here, we explain all about the new Deposit Unlock scheme, and what it could mean for you as a first-time buyer or existing homeowner looking to purchase a new build home.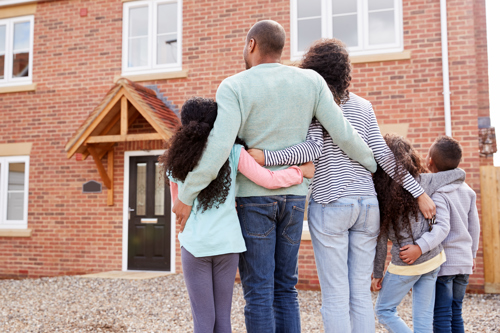 What is Deposit Unlock?
Deposit Unlock is a new scheme created by the Home Builders Federation (HBF) in collaboration with mortgage lenders and homebuilders.
Simply put, it allows prospective homebuyers to borrow up to 95% of the property value meaning it makes buying a first, or new home more affordable, with a more achievable deposit amount. 
The initiative reduces the amount of deposit required to purchase a home to as little as a 5% and provides additional support in helping you secure a low deposit mortgage at competitive interest rates.
As L&H Homes is a registered HBF member and has registered to offer Deposit Unlock, we can help you make your move.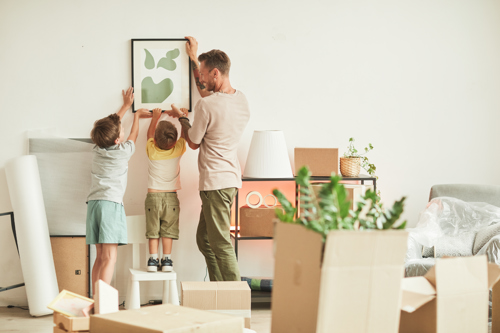 How does it work and what are the benefits?
First-time buyers and second steppers can purchase a new build home up to the value of £833,250 (subject to mortgage lender's criteria).
This means customers can borrow between 90.01% and 95% of the property purchase price (loan-to-value) through participating mortgage lenders, with competitive interest rates. The maximum amount that can be borrowed is £750,000.
You can put down as little as 5% deposit, or up to 9.99% of the purchase price.
Perhaps you're struggling to save for a large deposit and didn't think buying was possible just now, or maybe you're currently renting, and are actually paying more than your mortgage payments could be? Deposit Unlock could be the key.
Take a look at the examples below to see how much of a deposit you might need:
| | | |
| --- | --- | --- |
| Property Purchase Price | Mortgage Amount | 5% Deposit |
| £350,000 | £332,500 | £17,500 |
| £500,000 | £475,000 | £25,000 |
| £750,000 | £712,500 | £37,500 |
Why buy new with Cala?
The benefits of buying a new build home are endless, and there's nothing quite like moving into a brand-new home. Think newly installed kitchens and bathrooms plus energy efficiency and lower maintenance, especially in comparison to purchasing an older property.
L&G homes are designed with modern life in mind and a new build home offers you a blank canvas, allowing you to create a home that suits your tastes and lifestyle.
Not to mention, every home comes with a 10 year NHBC Buildmark warranty.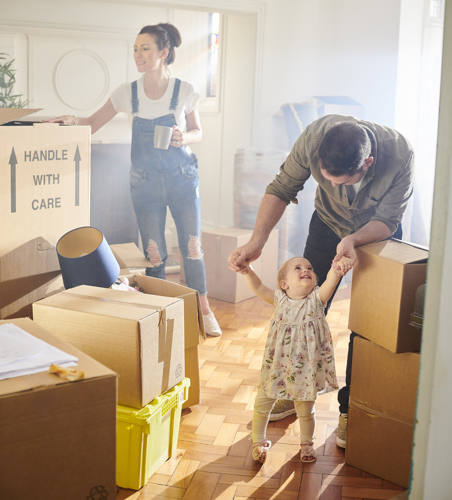 How do I begin the process with L&G?
Deposit Unlock is available throughout the UK on selected L&G developments. We'll help improve your eligibility to purchase a home by taking out an insurance policy that greatly reduces the risk for lenders and ensures they can lend to customers with smaller deposits.
Take a look at our Deposit Unlock Calculator to help get you started. 
For more information on the Deposit Unlock scheme, visit deposit-unlock.co.uk or view our Deposit Unlock page for more information on the process.
With a range of new build homes and apartments across England, L&G has the expertise and incentives to suit everyone to help make your move happen. Visit our Helping you Move page for more information.