You're well connected
Choosing a new hometown doesn't mean you have to stay put 24/7. London Paddington is only a 50-minute train journey from Crowthorne Railway Station, and Bracknell has other direct links to London Waterloo, allowing you greater leisure and career opportunities outside of Crowthorne. Wokingham, Reading and Guildford are also close by for those impromptu weekend plans. Legal & General Homes for sale in Crowthorne are burrowed in the middle of a map of convenient motorway links, such as the M3, M4, and A3 if you're planning an adventure further afield.

Culture
Immerse yourself in an area of rich history when you live in the Royal County of Berkshire. Crowthorne is surrounded by the historic hubs of Sandhurst, Ascot and Windsor. Enjoy walks up chalk hills, traverse woodlands, or visit Ascot's world-renowned racecourse for an exciting day out. Dress sharp, pop on a fancy hat, and remember to book in advance!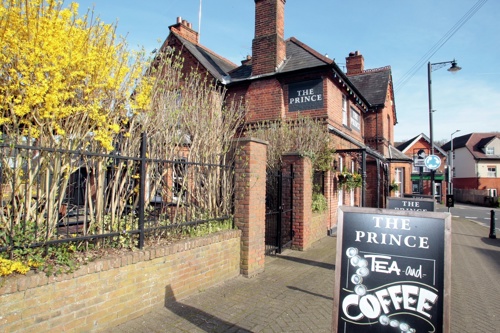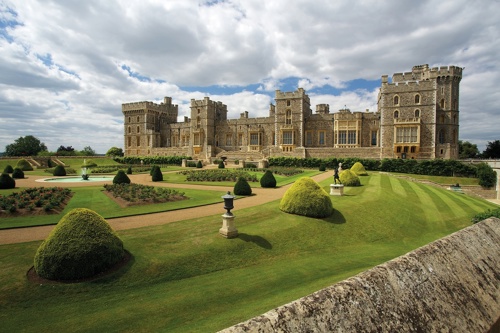 Healthy Living
Living in Crowthorne offers the best of both worlds – with the convenience of the city as well as lush green spaces for the peace and quiet that we all need. Explore the lush 42.5-acre space of Buckler's Forest, delivered as a part of our Buckler's Park development. Explore or even view this glorious designated Suitable Natural Green Space from your window, and be a part of a communal effort to protect rare and vulnerable wildlife.

The public is welcome to exercise their dogs, cycle, run, or just have an aimless, meditative amble through this green space. Mental health is an increasingly important issue, and a sustained relationship with nature provides multiple health benefits.
Amenities
Something else that is beneficial to wellbeing is physical health. Luckily, Crowthorne is home to excellent golfing facilities – the East Berkshire Golf Club, Downshire Golf Complex, Sand Martins Golf Club – as well as state-of-the-art health and fitness clubs to choose from. Wellington Health and Fitness Club offer multiple membership plans, classes and courses to choose from for all ages, and all the possible facilities you could dream of.

Soar over Swinley Forest, stretched over 2,600 acres from Bracknell to Crowthorne with Go Ape Bracknell, only a 7-minute car journey away from our Buckler's Park development. Perhaps you could spot your house from up there!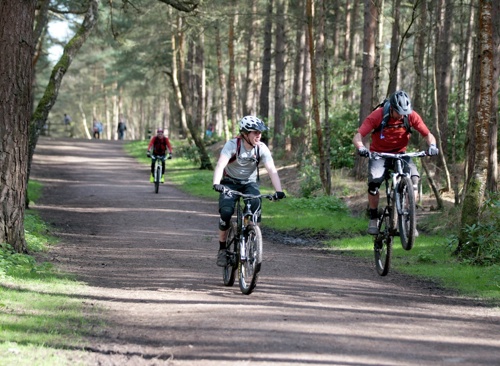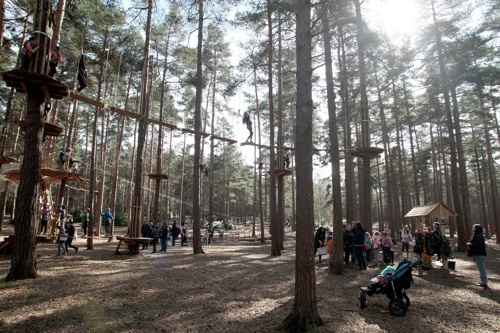 Abundant food spots – Michelin style, bistro or deli - are to be found around Crowthorne, so a celebratory lunch or a takeaway night is always on the table. The Prince is a reliable Greene King pub and bar, cosy and family friendly. For a little extra culture, you may want to try Indian restaurant Shahi Restaurant, or perhaps a little Italian cuisine in Don Beni. This lifestyle could be yours when you choose ones of our houses for sale in Crowthorne.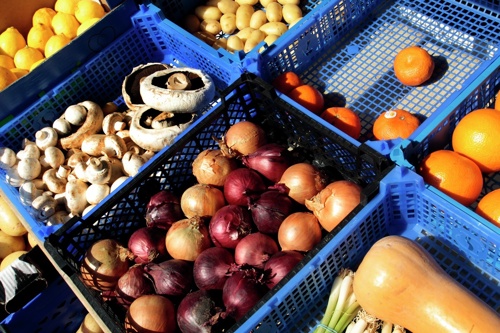 Community
Crowthorne is full of character down to its history, and foremost, its community. In a village, a sense of belonging is easy to come by, with family fun and activities organised by Crowthorne locals. Crowthorne Parish Council hosts a farmer's market every Friday and Sunday, offering residents the opportunity to buy fresh produce and artisan goods.
Buckler's Park's Community Hub is due to open at the end of 2023, a multi-functional facility putting community first in this new-build neighbourhood. It boasts many communal facilities, including a café, large sports hall, meeting rooms and tennis courts.

A thriving community means there's a friendly, warm neighbourhood waiting for you. Discover a fresh new social life at Buckler's Park and view our Crowthorne houses for sale.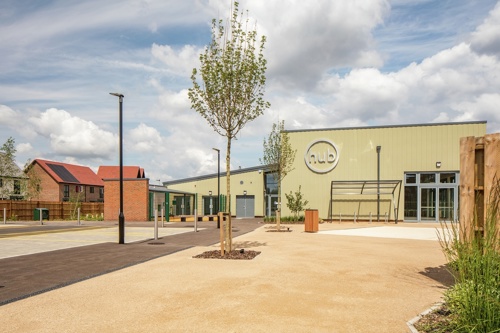 Schools
Best known for Wellington College, Crowthorne offers a wide choice of well-respected schools when you're ready to start planning for the future.

Walking distance from our Buckler's Park development is Crowthorne C Of E Primary, Oaklands Infant School and Wildmoor Heath School– you don't need to worry about rushed commutes or catchment areas.

Crowthorne is growing in popularity, and for good reason, because this village ensures that your journey doesn't have to come to an end once you're all moved in. Whether you're looking for your first home, stepping up or maybe even downsizing, we have a range of homes to suit whichever lifestyle you're after. With Phase 2 now over 70% reserved, find your dream home at Buckler's Park today.