Step onto the property ladder
Apartments make great homes for first time buyers. Apartments are still a financial commitment, but you can benefit from the additional benefit of investment opportunities ahead.
An apartment could be your way onto the property ladder, with a considerably smaller deposit and lower mortgage outgoings.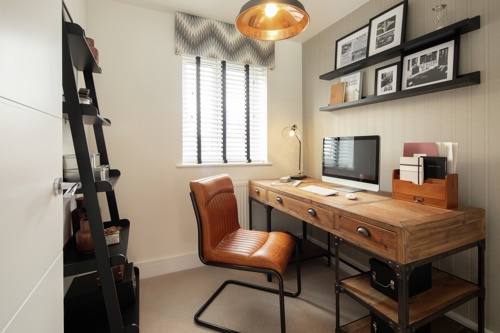 Space
Apartments are an opportunity to rightsize – whether you're committed to your career or the kids have flown the nest. A smaller space is not a bad thing, because it often prompts efficiency and is the perfect opportunity to simplify your lifestyle and declutter. You are also less likely to impulse buy and could save more in the long run. With that being said, new build apartments still offer the light and airy space that you desire.
Instead of spending your weekend on garden maintenance or cutting the grass, you could be out exploring your surroundings or indulging in your hobbies. Our one-bedroom apartments in Crowthorne are especially alluring in this regard at our Buckler's Park development, with Buckler's Forest right on your doorstep; 100-acres of green open space, including a two mile circular woodland path. Nestled within a cosy village and good transport connections to London , doesn't this serene lifestyle sound tempting? Visit here to find a new home in Crowthorne today.

Energy efficiency
A smaller living space can mean less energy is required to heat or cool it, and heat retention can be a lot more effective with fewer exposed walls.
Energy prices are set to rise again in spring, so the savings that new build apartments can offer will increase even further to an average of £1,368.75 a year*.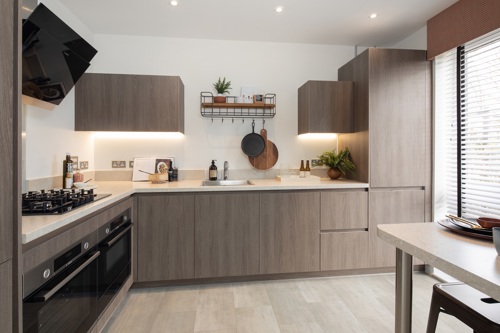 Location, Location, Location
From key city locations to semi-rural hubs of leisure, there are many locations to choose from when you buy with Legal & General Homes.
New build apartments tend to be centrally located, allowing you to live that cosmopolitan, Sex in the City lifestyle. Nobel Park offers an intimate collection of two-bedroom apartments in the stylish location of Oxford, each benefiting from two private parking spaces. If living alone, you're guaranteed a visitor space for your guests, and can socialise and entertain to your heart's content! If this strikes your fancy, visit here to discover new apartments in Oxford.
Nowadays though, apartment living can also be enjoyed in more rural locations, like the UK countryside. Find a home in our highly-anticipated Furzefield development, based in Mowbray Village. The development will offer an exclusive collection of one- and two- apartments for sale, in the centre of tranquil North Horsham, close to seaside delights in Brighton or weekend fun in London Victoria. Intrigued? Register your interest here.  
New connections
A new home makes a great lifestyle change, regardless of what life-stage you're at. Vitalise your social life with new communities and novel amenities on your doorstep.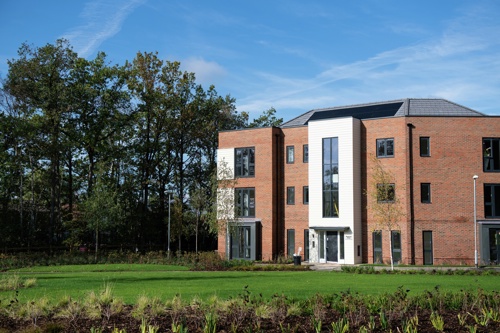 Just ask us…
Priorities are never concrete, and apartment living strongly accommodates that. Explore your options and freely rearrange your life goals as you wish with an apartment lifestyle. 
Explore our range of new build homes and apartments for sale near you, or speak to one of our expert sales teams for help and advice.