And when it comes to finding the perfect home in Finchampstead, look no further than Finchwood Park, a stunning new-build development by L&G Homes.
Here are just a few reasons why you should consider calling Finchampstead your home.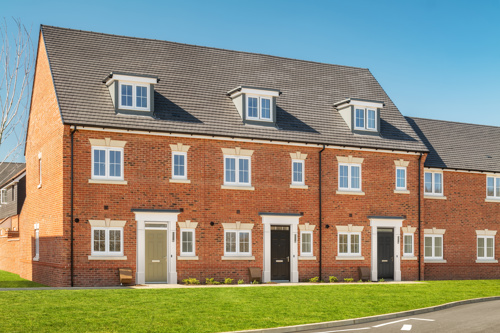 Modern amenities with village living
Despite its tranquil village setting, our new homes in Finchampstead offer all the modern amenities you need for comfortable living, for everyone; family starters and downsizers alike. Finchwood Park is conveniently located a stone's throw away from a wide range of amenities.

Shops and restaurants
The village has a variety of shops and restaurants, from independent hidden gems like Xenuk Tandoori to sophisticated pub chains like Brucan Pubs' The Greyhound. There are also convenience stores, and a range of cafes and diners to choose from.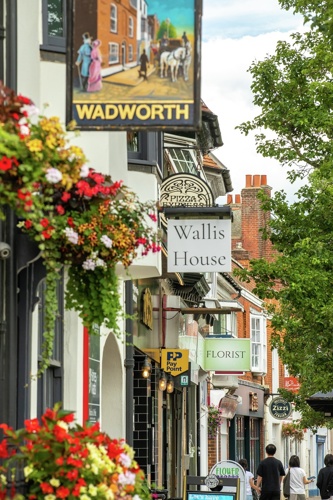 Education
The village is home to several highly rated schools, such as Nine Mile Ride Primary School. Our new homes in Finchampstead are especially close to Bohunt School, and there are potential plans for a brand-new primary school and nursery in the village heart of Finchwood Park*.

Commuters' paradise
Whether it's for business or pleasure, excellent transport links ensure an improved quality of life. Strategically located within the M4 and M3 corridor, our new homes in Finchwood Park are around eight miles from these major road routes, allowing you access to a wider motorway network. Enjoy the added convenience of two train stations, with direct journeys into London Waterloo from Wokingham and to London Paddington via Reading in less than an hour.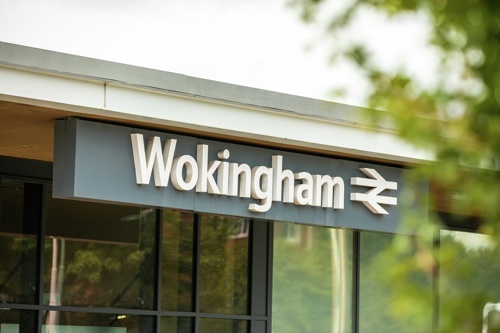 Nearby discoveries and recreation
Finchampstead is known for its beautiful countryside and green spaces, meaning our properties for sale are adjacent to wonderful discoveries. Finchwood Park is surrounded by 140 acres of lush woodland and open fields, offering plenty of opportunities for outdoor recreation and relaxation.
Preserved natural beauty
Running by Finchampstead church and through Berkshire is the Devil's Highway. Despite its spooky reputation, the Devil's Highway is also known for its beautiful scenery and historic landmarks, making it a fascinating destination for those interested in the history and folklore of Berkshire.
We've designed Finchwood Park with energy-efficiency in mind to reduce your carbon footprint, preserve the development's surroundings and protect the planet.
Fun for everyone
Just a short drive away, Wellington Country Park and the Look Out Discovery Centre offers a range of activities and attractions for the perfect family day out, or simply the chance to shake off the stress of the working week.
The Wokingham Waterside Centre is situated on the banks of the River Thames and offers a range of water-based activities, including kayaking, canoeing, rowing and more.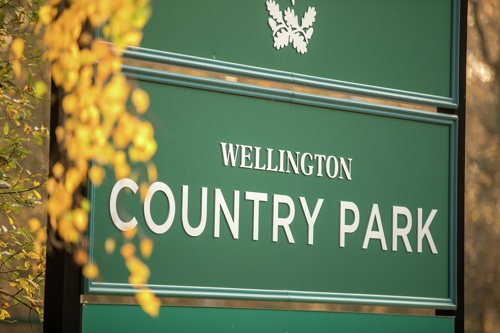 Wellbeing
Arborfield Leisure Centre boasts a wide range of facilities for those seeking to get fit, enjoy a casual game with friends, or get a little competitive. With two gyms, fitness studios, 3G pitches, and courts for various sports, there is something to cater to everyone's fitness needs and preferences. Perhaps you'd like to wind down a little with the Nirvana Spa – the stunning home to unique treatments, hydrotherapy and many luxurious facilities to enjoy.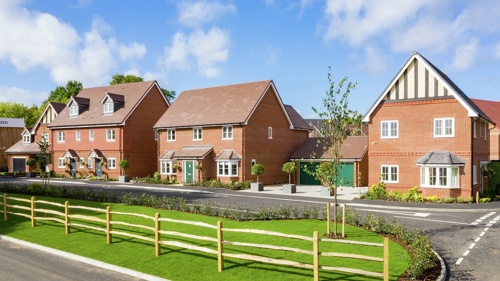 A new build home in Finchampstead can offer the perfect blend of modern living, natural beauty, and community spirit. So why wait?

Discover our houses for sale in Finchampstead and make a home in Finchwood Park today.
*The local authority will decide if a new primary school is required and will be responsible for its delivery.