Based on independent surveys conducted four weeks after customers move in, we're delighted that 100 percent would recommend us to friends or family. This echoes the results of other industry surveys we undertake to make sure we're consistently providing our buyers and residents with the best possible service.
It's important that we listen to customers' feedback and continually think of ways to raise our game and deliver on the promises we have set out.
Before we even put a spade in the ground we remind ourselves of the Legal & General Homes ethos: our customers are at the heart of everything we do.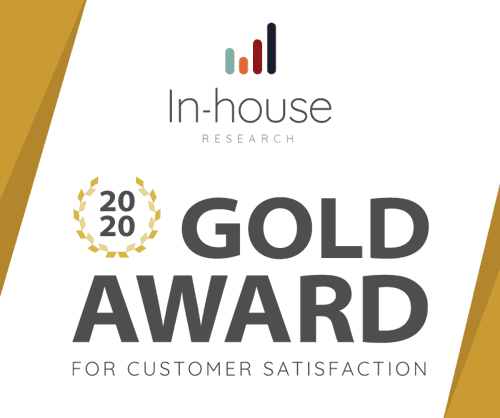 So while we're always thrilled to win awards, what matters most to us is that everyone – whether they're looking to buy a home or just popping in to say hello – experiences our gold standard approach to customer service and the fantastic work of our Visitor Centre teams.
We know that a home will often be the most expensive purchase a person will make in their lifetime.  The legal process can be unnerving and filled with confusing jargon, and it can feel like an almighty leap of faith. That's why it's crucial we get our customer service right every step of the way. We want our buyers to feel at home with us and know that we are by their side the whole time, even before they've stepped inside a show home.
It's not about gimmicks or sweeping gestures. It's about fundamentally understanding the processes – both practical and emotional – that our customers are going through so we can match them step by step. We know actions speak louder than our words.
We've identified ways to keep making the process less stressful and help stich buyers into the community, including providing detailed information about their new home and being responsive during the buying process. This means explaining everything from legal jargon to providing regular updates on the buyer's new home – inviting them to meet their builder and even having breakfast with their new neighbours, so that move-in day is not so daunting. Of course, when that day comes, our team is onsite to give a warm, personal welcome – laden with a hamper of helpful goodies from the local shops to help people settle into their new home.
These are just some examples of ways we try and make buying a home a little less stressful. Although they might be small gestures, the customer satisfaction results show that collectively, they make a huge difference to people's experiences and their happiness in their new home – and that's what matters most to us.
We don't want to stop there. We want to constantly improve so welcome any feedback at every stage of the process.
Lastly, I want to take the opportunity to congratulate and thank our brilliant team for all their hard work and our residents for being fantastic customers, helping to make our developments such great places for us to work.
John Allan, Managing Director, Legal & General Homes
Read one of our customers' experiences of buying with us at Buckler's Park here.
Our teams are all working remotely and are available if you have any questions or are looking for your next home. They are available via telephone and LiveChat on our website. We also offer customers virtual tours of the homes.